Our WiFi&BT RGB LED controller is suitable for DC12V-24C RGB LED strip light, It is so far the most prefered controller, which offer a simple way to control and schedule your home lighting.
WiFi&BT RGB LED Controller Features:
1. Our WiFi RGB LED controller is the best smart controller to manage the color changing of your RGB strip light. It has below major features: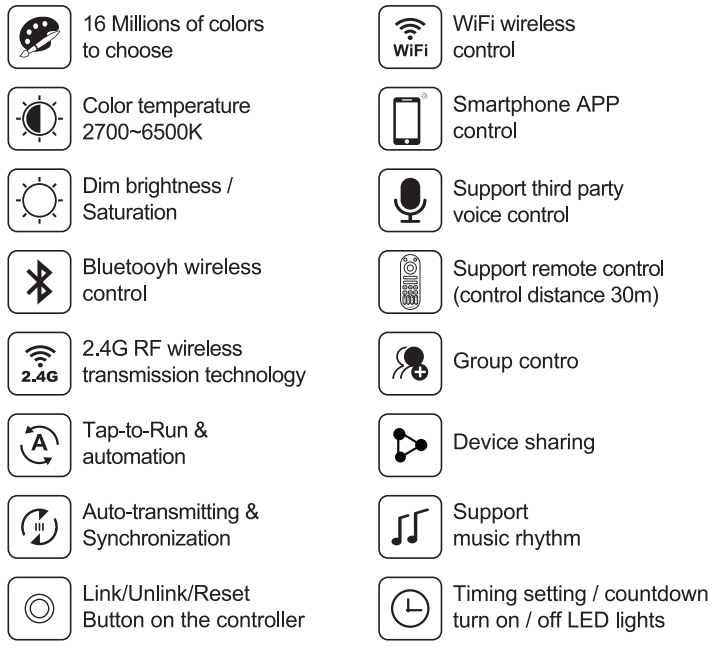 2. Connect to LED strip
Notice:controller input voltage must be accordance with the required voltage of the LED strip light.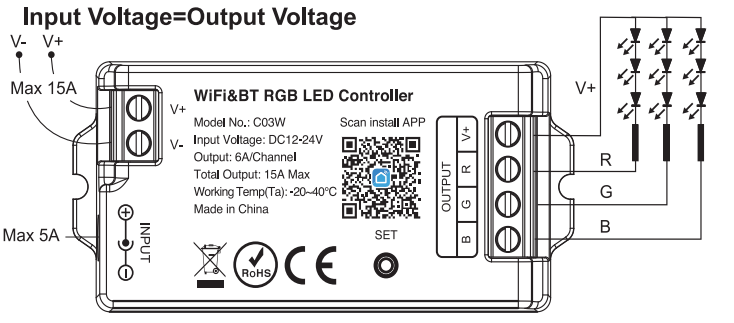 3. Smart Link/Unlink
(1)Make sure the smartphone is working on the WLAN network.
(2)Long press the "SET" button, or switch ON-OFF power 4 times(ON-OFF-ON-OFF-ON-FF-ON), when the white light blink, the controller comes into Link or Reset mode.
(3)Open the sign-in APP, and you will discover the device automatically. (If it's not discovered, pls click "+" on the top right corner, and select "Add new device" manually), follow the steps and complete the linking.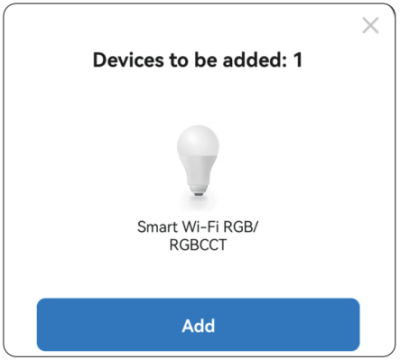 4)Added device will be displayed on the homepage after linking successfully, then click the device and go into the control interface for more operation.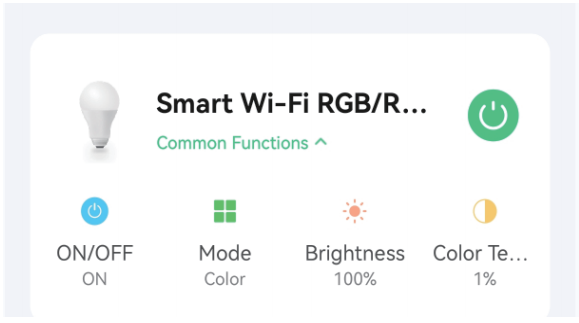 Note:
Please complete the linking within 3 minutes,after 3 minutes the device will be not on linking mode,you have to do above steps and linking again.
4. Auto-synchronization function
Different controllers can work synchronously when they are started at different times,controlled by same remote,under same dynamic mode and with same speed.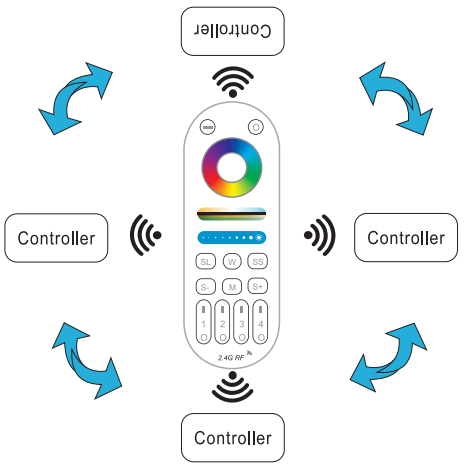 5. Auto-transmitting Diagram
One controller can transmit the signal from the remote control to another controller within 30m.As long as there is a controller within 30m,the remote control distance can be limitless.
6. Bluetooth Control Introduction
While the WiFi router is disconnected,you can turn on the bluetooth of your smartphone and control the linked device directly at a short distance.(within 20m)
As is seen from above,the WiFi RGB LED controller is the most powerful controller, which combines multiple functions and easily integrated into smart home control system. It will be used for more and more lighting projects.