Our Zigbee3.0 single color LED controller is suitable for single white LED strip lights. It's controlled by Tuya Smart Life APP.
Zigbee3.0 Single White LED controller Features:

2.Connect to LED strip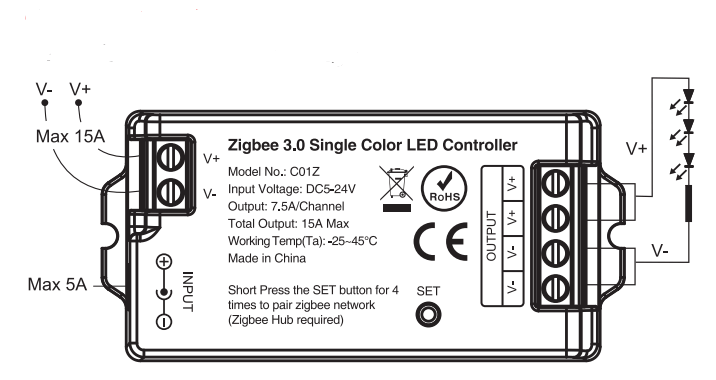 3.Connect to Smartphone
You must link the Tuya Zigbee 3.0 Gateway first to the smartphone, then add the zigbee controller to zigbee gateway for smartphone control.
(1). How to connect zigbee gateway to smartphone.(Note: All Tuya Zigbee 3.0 gateway in market can works on our Zigbee controller; Here we use our wireless Zigbee 3.0 gateway for example).
First, Power the zigbee gateway, and long press the "SET" button until the red indicating lamp blinking.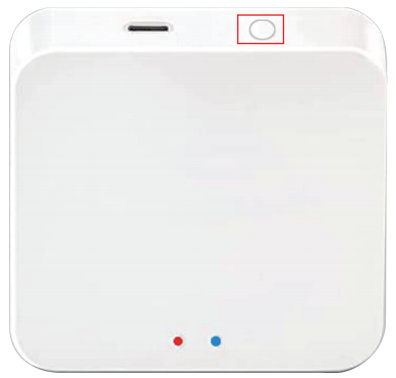 Second, when the red indicating lamp blink, open the Smart Life APP,and press "Add Device".It will discover the new device automatically, then Press "Add" to complete the linking.
(2).Add the Zigbee controller to the linked zigbee gateway.
First, Power the controller, Short press on "SET"button for 4 times on the controller or switch ON-OFF the power 4 times(ON-OFF-ON-OFF-ON-OFF-ON), when the white light blink 10-15 seconds slowly means the controller come into smart link mode. (Note: Note: when the controller on the smart link mode, please finish the linking within 3 minutes, after 3 minutes, the controller will stop smart link mode, you need to do the above steps again).
Second, Press "Add new devices" on the APP, it will automatically find the zigbee device, then complete the linking. Added device will be displayed on the homepage after added successfully, then Click device you want to control to enter the control interface.